This store requires javascript to be enabled for some features to work correctly.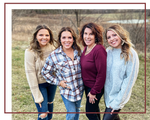 farm to fashionable
Breaking barriers of the "typical farm girl"
We all have a girl in us that likes to dress up and be fashionable. Our family of farm chicks brings fun, affordable and trendy clothes to the everyday farm girl because we get it! Whether you are running errands, having a girls night out or dressing up for a date night with your partner you want to look and feel good.

We love to look good when not knee deep in shit!
Each one of us has our own unique style and we enjoy finding pieces that resonate with us that we can share with you. We find items that are a bit more unique and not sold everywhere else you look.
shop our most popular items
Every day farm chick favorites
customer love
"Absolutely love this boutique!! The quality of all the clothing is wonderful and it's my go to place for cute, one of a kind clothing pieces."

Sheila Duch

"I absolutely love shopping through A Farm Chick's Closet and supporting this local boutique. All the clothing and accessories I have purchased have been great quality, and the service is excellent."

LaNay Hervey
where agriculture and fashion meet
about us farm chicks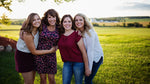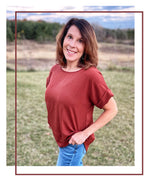 mama, farmer, and fashion-lover
Meet Liz Griffith
Discovering a love for animals and agriculture
Originally from New York, Liz found her passion with animals: horses, pigs, cows, dogs and cats, soon after her family moved to the Midwest. The love for animals directed her to study agriculture in college where she continued to fuel her passion for dairy animals and the industry.

Marrying a dairy farmer and immersing herself in the operation gave her the strength to share her farm story, mostly without social media. She was a pioneer of sharing today's farming practices with non-farm folks in order to bridge the gap.

Finding a second passion for fashion
Liz started A Farm Chick's Closet as a side gig because shopping makes her happy!  What she has found is that fashion is also her passion. (Yes, you can have more than one!)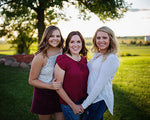 Raising a Family of Farm Girls
The pinnacle of her life was and still is, raising three strong, smart and beautiful girls: Annaliese, Mikayla and Eva. Being able to raise them on a dairy farm where they could learn about hard work, producing healthy and safe food, and how to care for animals provided them with a strong basis for future endeavors.

Today, all three girls continue to work in the dairy industry; two as dairy farmHERS and one in agricultural marketing.

A Farm Chick's Closet is a Family Business
Her daughters are all involved in various ways; helping make selections for the store, developing social media plans, taking photos, modeling and offering advice. 

Although the business is still young, we continue to grow our selections to provide you with a variety of choices.  At A Farm Chick's Closet, We are obsessive about finding those perfect items that resonate with your style and your roots.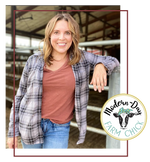 meet Annaliese
Modern-day Farm chick
A true Wisconsin girl who has been immersed in dairy farming her entire life. 

Also known as Modern-Day Farm Chick, Annaliese spends countless hours sharing stories about her modern-day farm life and proving that farmers don't have to fit a mold.

Annaliese and her husband, Tom, along with Tom's parents, operate a 700 head Holstein herd in Wisconsin. She spends her time working on the dairy farm, raising twin kiddos, promoting and selling Rodan & Fields skincare products, cooking delicious meals and assisting with A Farm Chick's Closet.
We love our local farmers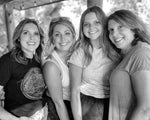 bridging the gap
We are a family of farm chicks too!
We have been sharing our farm stories on and off social media for years; pioneering the sharing of today's farming practices with non-farm folks in order to bridge the gap.